Movie night at home – what are you watching during this quarantine? Do you watch movies with your family? Do you have a date night and watch romantic movies with your significant other? If you are single do you do movie nights or movie marathons? Do you miss going to the movies at the theater?
The cinematic world remains in flux thanks to the COVID-19 pandemic. It has caused theaters to to do an about face and close. Major releases have caused them to delay their premieres or head straight to video-on-demand. 
Do you have Amazon, Netflix or Hulu? In your opinion, which one do you find the best movies on? Do you find it fairly easy to choose a movie that the whole family will like. How about a movie for date night. If you binge watch movies, what are some of your favorites?
Esquire says these 20 movies are the best of 2020.
Are you doing anything extra to make your movie nights special? In addition do you buy movie snacks and make some popcorn?
Here is a fun idea for your next movie night – Movie Props!!! You can still have the cool movie stuff without actually going to the theater.
The props were cut on the Cricut Maker . They can also be cut on the Explore Air 2.
The Pieces
Here are all the pieces cut for this project.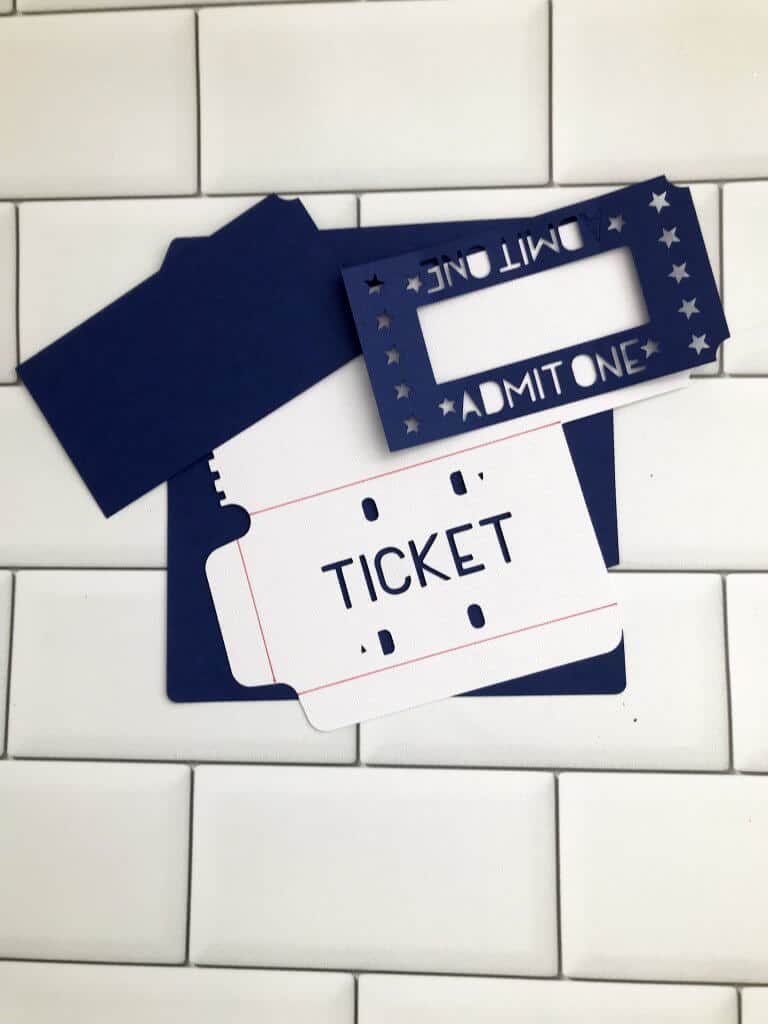 Putting It All Together
The Finished Product
Here are the completed props. What do you think? Is this something you would do for a special movie night with those you love?
Are you going to have a movie night at home soon – what will you be watching?
Leave me a comment below if you are going to make these for a movie night.
Until next time.
Kathy
P.S. Are thinking about getting a Cricut Maker or Explore Air 2, but can't decide on which one is right for you. Check out The Cricut Maker vs. The Cricut Explore Air 2.