This DIY Welcome Sign is so easy to make with the Cricut. I love it's simplicity. It's bright and colorful and definitely gives you all the "Welcome" feels.
Here's What You Do
The designs I used are all in Design Space. You can find the purple and light pink flowers by doing a search for 3D. Do a search for flowers for the rest. In addition, I changed the colors of all the flowers to the colors I used to make my flowers. Therefore, the colors will be different from the original flowers. There are lots of flowers to choose from, and you might find some you like better.
The 10″ round wooden circle cutouts came from Amazon. I used some black chalk paint by DecoArt to cover the base. You can get this from any craft store.
After I painted the wooden circle I added matte Mod Podge to the top to use as a sealant.
While the paint and Mod Podge was drying I, cut out my shapes and monogram on my Cricut Maker.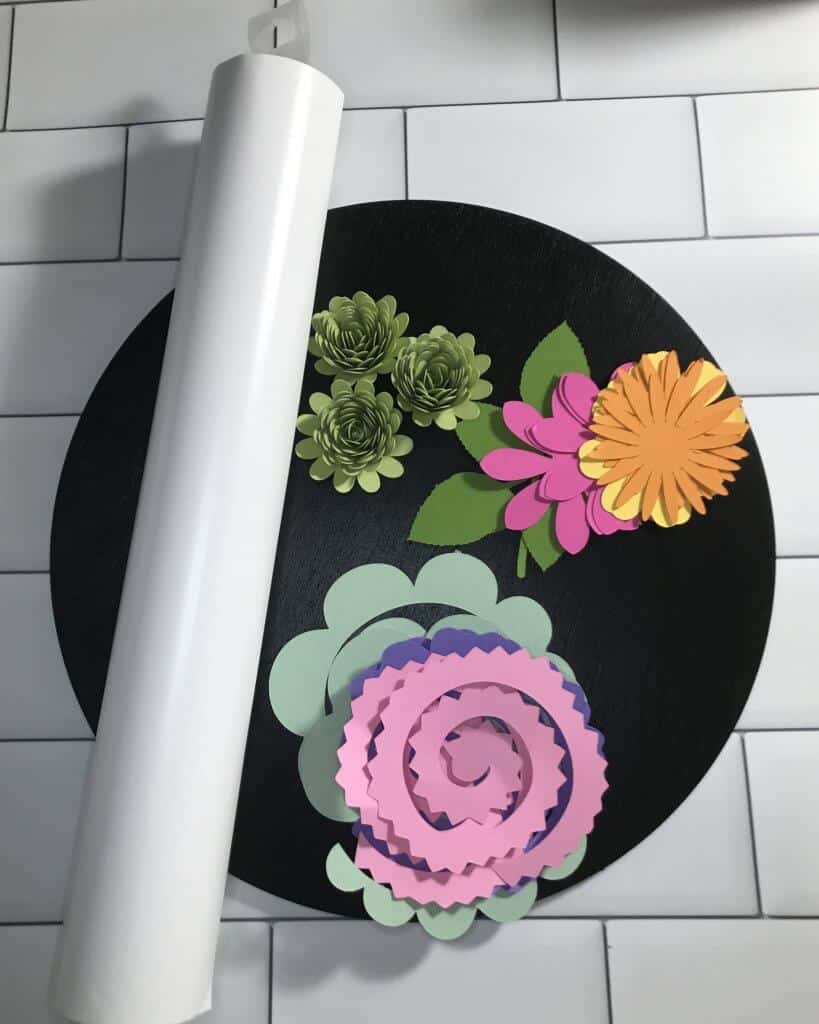 I didn't end up using the two sets of green flowers (the rolled flowers and the flat ones). I ended up giving those to my cats to play with. They make great cat toys!
I cut out three of each of the pink, yellow and orange flowers and layered them on top of each other. I rolled the purple and pink flowers using a quilling tool, which I then put on top of the flat flowers.
And there you have it, the finished product for this DIY Welcome Sign. I'm so happy with the way it turned out!
I hope you will try making this sign because it was super fun to make. If you end up making one, leave me a comment and let me know what colors you used.
Until next time.
Kathy
P.S. Check out this Mother's Day project I made using rolled flowers.