Did you get the new Cricut Joy? If so have you played with it yet? I got mine in March, so I've had a chance to play with it some. It's a great little machine that really packs a punch.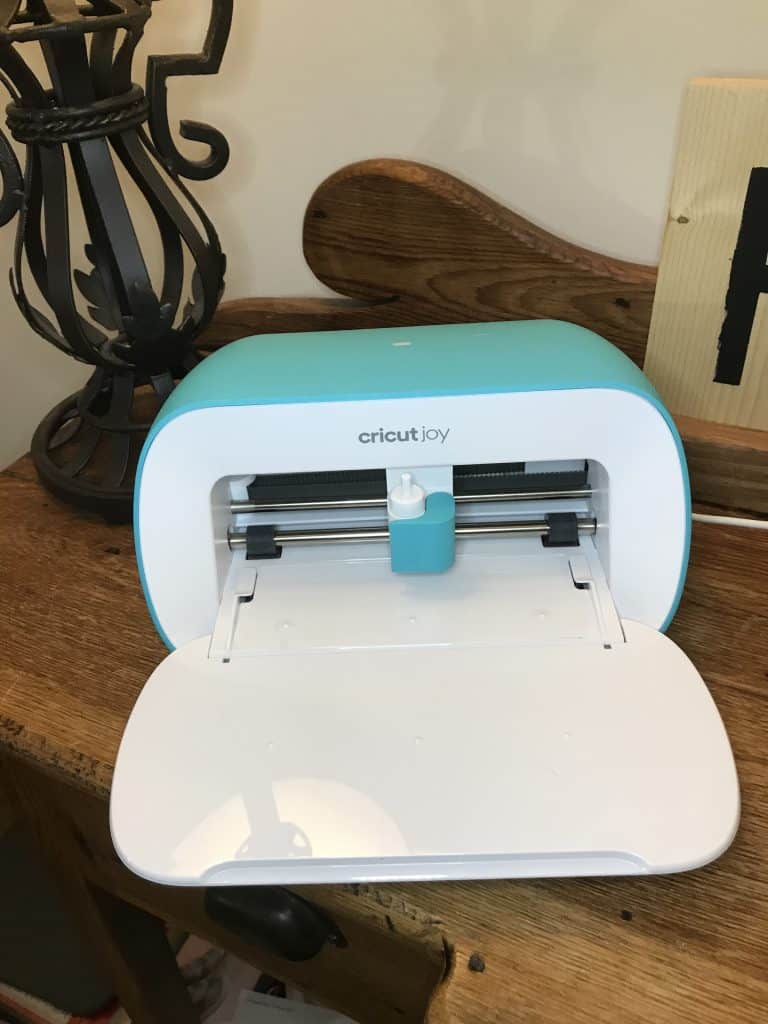 I've mostly made cards with it so far. I have several boxes of the Insert Cards that come with the base and the insert. You can also cut your 12×12 or 8.5×11 cardstock down to size to work in the Joy.
Projects For The Joy
The cards for the Joy in Design Space are super cute, and there are so many to choose from. The pumpkin card is my favorite so far.
I got some of the Smart Vinyl, but I'm not sure what I'm going to use that for. Since I live in an apartment I don't dare put anything on the walls, but you can make great borders and wall decals with it. I don't have any spice jars or containers for the pantry that I could put labels on using the vinyl. I do think I will eventually get some spice jars though. I love the idea of having all of my spices in the same matching containers with cute labels.
I bought some of the Cricut Smart Label Writable Paper. I made Hello labels to put on envelopes when I'm sending out the cards I make with my Cricut Joy. There are so many great ideas for this writable paper.
Another great feature of the Cricut Joy is the Infusible Ink Markers. If you haven't played with Infusible Ink yet, boy are you in for a treat. Check out my blog post Playing With Cricut Infusible Ink to see how much fun you can have with this cool product.
If I can answer any questions for you, please leave a comment below.
Until next time.
Kathy