So awhile back I bought the Cricut Opaque Gel Pens and I have wanted to find a cool project to use them on. I saw someone make some really pretty designs using them on black cardstock. I knew when I saw these cards that I wanted to start creating stunning designs with Cricut Opaque Gel Pens.
Supplies Used For This Project
This post contains some affiliate links for your convenience (which means if you make a purchase after clicking a link I will earn a small commission but it won't cost you a penny more)! As an Amazon Associate I earn from qualifying purchases. Read my full disclosure policy.
Let's Get Started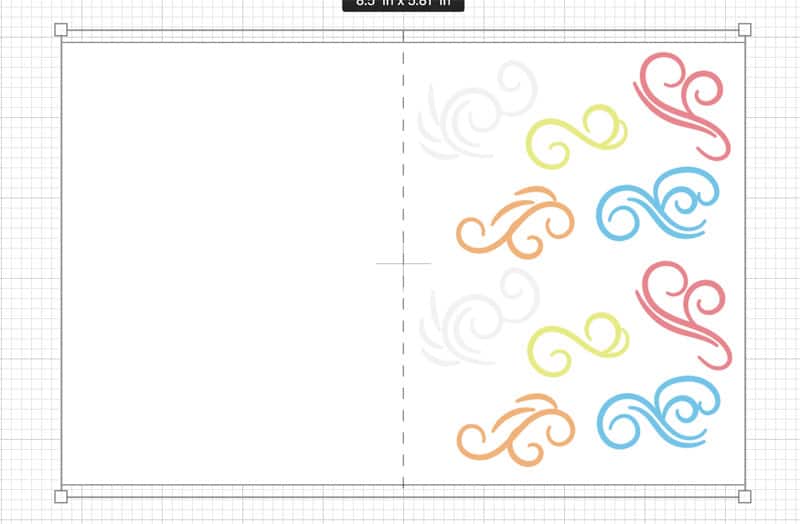 Step 1
In Design Space I created a card base and added a score line. Next I uploaded the swirl design into Design Space.
Step 2
After uploading the swirl design, I ungrouped the design and then attached each swirl piece to keep each set of pieces together. I then changed each swirl design to the Pen option. After that I changed the colors of each swirl to the colors the Opaque Gel Pens come in.
Step 3
The last step in this process was to duplicate the grouped swirl design so I had two sets. Then I added both of them to the card base and while highlighted, I highlighted the card base and attached everything together.
Step 4
Here is the fun part – making the card.
The Finished Project
Isn't this card so pretty. I'm hooked on creating stunning designs with Cricut Opaque Gel Pens. I love these colors together.
Have you tried the Cricut Opaque Gel Pens yet? If you've made a project with these fun pens, please post it in the K Peck's Creative Cafe Facebook Group. I would love to see what you've made with them.
Until next time.
Kathy